Join the No Cave November Holiday Challenge Here!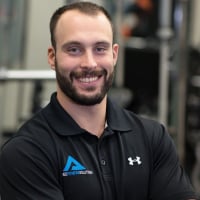 Sawyer Paull-Baird
Administrator, Moderator, Practitioner, AFS Staff
admin
Welcome to "No Cave November"!
We are very excited you made it here.
If you're someone who tends to lose some of your fitness momentum during the holiday season, or just want to support others who have this problem, the No Cave November Challenge was made for you. 
What is it?
The concept here is simple..

Step #1: Choose a health behavior you're currently engaged in that you think is very important to maintain over the holiday..  State your goal in very specific terms, and state your intention to maintain it over the holiday.  This could be maintaining your exercise routine, a specific nutritional habit you've been working on, your body composition, or something else entirely. 

Step #2: Once you state your goal, we will use this forum for support and accountability as we all work to sustain that habit.  Each week we will be posting content such as reflective activities and lessons that can help us stay strong during the holiday months.

These activities, along with the community support on the forum will be the foundation of the challenge, hopefully resulting in a lot of us sticking with our health routines a lot better than previous holiday seasons.

How to get started?

While there is no official "sign-up" for this challenge, we encourage everyone to share their goal in this thread.  The sharing of that goal will serve as declaration of your commitment, and the "sign-up" for the challenge.
While the challenge officially starts on the 18th, before then, you can do the following:

1) Choose your goal. You can create a commitment contract at StickK.com if you'd like the extra accountability of putting some money on the line! 

2) Share your goal as a comment on this thread!  Social support is the back-bone of this whole challenge.  So sharing your goal, and posting about your victories or struggles, will be very important to the challenge.

We sincerely look forward to hearing about all of the awesome goals set this holiday season!  Without further ado... start sharing (!) and look forward for the first AFS post on Monday the 18th to kick this thing off!

------------------------------------------------------------------------------------------------------------------------------------------------------------

PS- Lastly, a small tip!  We would recommend you "Follow" this section of the forum to get email notifications when new posts are made.  If you can do this by following the steps below:
1) Click your profile picture in the top right corner of your screen
2) Click Edit Profile or Preferences

3) Click Notification Preferences from the right side menu

4) Scroll down to Categories, and check the box "email" under the "No Cave November" category.  You can choose emails for new discussions, which will alert you whenever a new post is made, or comments, which will notify you every time a a comment is made on a post.  I would urge you to choose discussions to avoid excessive emails.. but the choice is yours!
.
PS- If you're not a current AFS client, but would like to participate, please email
[email protected]
, and we can set you up with an account.
Sawyer Paull-Baird BS CSCS ACSM-EP PN-Lvl1
Agent of Change / Fitness Innovation & Education Coordinator
Tagged: