Welcome to No Cave November! Kick-off week!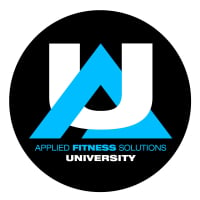 AFS Education
Administrator, Moderator, Practitioner
admin
Hello AFS FitFam and welcome to Kick-off week of the No Cave November Challenge!
To start each week we will be posting videos with valuable lessons and reflective activities all geared towards helping support one another in being successful with our goals. You can look for these videos early Monday morning, and then keep your eyes peeled for mid-week follow-up content as well. We are super excited to be going along with you all on this ride for the next 7 weeks!
Without further ado, below is the kick-off week video from Devin and Nate on what to expect in the weeks ahead.
Stick Link:
Suggested actions:
1) Watch the video above and create a StickK goal (optional but suggested)
2) Spread the word to your fellow AFS friends. People can still join the challenge throughout this week!
3) Follow the No Cave November category by following the directions at the bottom of this post, so that you get email updates each week on videos.
PS- If you're not a current AFS client, but would like to participate, please email [email protected], and we can set you up with an account.
Additional Resources Update (11-19-19):
Good afternoon AFS FitFamily!
It's been awesome watching everyone identify their goals this week.
On that note, I think it makes sense to talk a little bit about goal setting. Oftentimes we are in such a rush to take action, that sometimes we don't take the proper time or attention on the art of setting our goals (yes, it is an art!).
Here are a couple of resources that could be helpful in the goal setting/refining process this week.
If you read or watch the resources and want to share your takeaways or thoughts, please do so in the comments below!
Each week I will be posting some additional resources such as these that build on the topic of the week. These resources are obviously 100% optional, and how much you consume of them is entirely up to you.
I hope you all find these valuable, and I look forward to some juicy discussions in the comments.
First a video:
Second, a blog from James Clear, author of the best-selling book, Atomic Habits:
UPDATE 11-21-19- Mid-week reflective video from Devin. Check it out below, and share your 3 activities (explained in the video) in the comments below. Enjoy!
In health,
@Alyssa Romig @Heidi Morris @Nate Langley @Heather Quinlan @Beth Manoogian @Amy Rivard @Lisa Damphousse @Kim Goodfellow @Aimee Tinkham @Corinne Albrecht @Rosalyn Zielke @Michael Gable @Mike Stack @Jenny Gordon @Nicole Porter @Lisa Baumgarten @Jessica Rice @Gayle Grady @Bailey Paull-Baird @Lauren Baker (RH) @Terry Lobb @Kemper Sosa @Anne Grady @Brook Adams @Zach Ottman @Emma Sheffert @Chris Early @Chris Eskin @Danny Gossman @Rose Stachowski @Darcy Blakemore @Angela Johnson