"B"-Level Body-Weight Workouts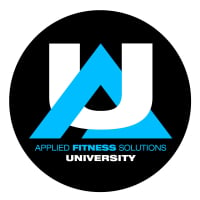 AFS Education
Administrator, Moderator, Practitioner
admin
Attached to this post you will find workouts available for download that require only body-weight to perform.  These workouts have been designed to match intensity for those who do the "B"-level exercises in Fitness Solutions class.
Non-AFS clients should review our workout disclaimed policy found at: 
https://4afsfit.com/workout-disclaimer/
, by downloading and performing any workout from this site you expressly agree to abide by the terms of this disclaimer and hold harmless of all liability Applied Fitness Solutions, Inc. (and its affiliates) in the unlikely occurrence of an adverse event.