AFS TV Launch & Feedback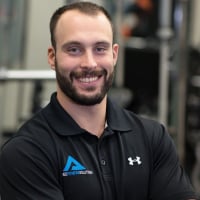 Sawyer Paull-Baird
Administrator, Moderator, Practitioner, AFS Staff
admin
Hello everyone!
As many of you may have heard, today we launched https://www.afs-tv.com/!
We are super excited about what this means for our future virtual offerings, both workouts and otherwise.
Please use this thread to share your thoughts or feedback on anything you like, or areas for improvement.
Thanks!
PS- To gain access check the email associated with your AFS account. You should have received an email from Vimeo early in the morning on Monday 10-5. Click that, and be sure to set your password. If you didn't receive an email despite being an AFS client, let me know ([email protected]).
Sawyer Paull-Baird BS CSCS ACSM-EP PN-Lvl1
Agent of Change / Fitness Innovation & Education Coordinator