The Next 6 Months of Corona-Living Exercise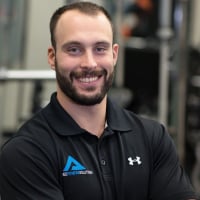 Sawyer Paull-Baird
Administrator, Moderator, Practitioner, AFS Staff
admin
Hello AFS Fit Fam-
During these times, it is quite understandable that certain parts of our lives would be put on hold as we focused our time and attention on the most pressing matters.. Job insecurity.. taking over the education of our kids... the simple mental health implications of limited social interactions for the last handful of months.. These are just a few of the challenges we've faced..
Certainly these past 6 months of pandemic living have led to many changes in our lives, presenting new barriers to physical activity and exercise to go on top of the existing sizeable barrier list.. Some of us were likely quite successful in our exercise routine modifications, while others of us might be going on month 6 of very little activity.. many more (myself included) likely fall somewhere in-between.
Where you fall on the spectrum of success in maintaining your fitness routine is not a reflection of your value or worth as a human being.
There is no judgement from us here either way.
That said, if you were planning to just wait out this pandemic when it comes to your fitness routine, you've been waiting quite a long time by this point.. and it seems quite likely that if this is your plan, you'll have to keep waiting a while longer.
Thus, if you're reading this, I invite you to share some your thoughts on what you'd like your nest 6 months to be like, when it comes to physical activity and exercise. What has gone well these past 6 months, and what has not gone so well? How can we use these past 6 months of experiences to plan for, our fuel our next 6 months? How, if at all, can us at AFS help you find success over the next 6 months?
I hope that people will share from both sides of the spectrum- incredibly successful at modifying their routines during COVID.. and those less successful.. Again, there is no judgement here.. Sharing struggles shouldn't be a shameful experience. By sharing our struggles or successes, hopefully we can learn and be inspired by one another.
I will share my experience in the first comment below to kick things off. Again, hopefully this exercise can help us feel inspired to continue fighting the good fight of staying healthy and active during the future stages of pandemic living.
Sawyer
Sawyer Paull-Baird BS CSCS ACSM-EP PN-Lvl1
Agent of Change / Fitness Innovation & Education Coordinator
Tagged: