Netflix favorites during the pandemic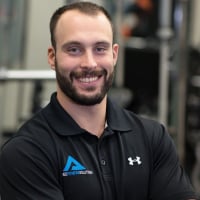 Sawyer Paull-Baird
Administrator, Moderator, Practitioner, AFS Staff
admin
What's up everyone! I hope you're all doing well and having a good Monday morning!
The forum has been fairly quiet (aka completely silent) since the COVID pandemic started. Most of our time and attention has been focused on the Facebook Virtual Hub . That said, the forum is still something we believe has a place in the long-term vision for AFS.
With that said, we will be attempting to post here on a more regular basis to see if we can begin re-growing the forum community over the coming months.
For my first post back, I figured we could start with the truly important questions/topics... what you've been watching on Netflix these past 6 months! 😉🤣
I'll list mine below then comment with your own response! Looking forward to getting some good recommendations =)
Favorite 1-2 Netflix series I started since the pandemic began:
Dark & Tiger King
Guilty pleasure:
Rick & Morty (it's on Hulu, but I'm sticking with it) & Cobra Kai
Favorite documentary:
The Social Dilemma (recency bias perhaps but really good!)
Favorite Comedy/stand-up:
Anything from Joe Rogan on there is amazing.
Sawyer Paull-Baird BS CSCS ACSM-EP PN-Lvl1
Agent of Change / Fitness Innovation & Education Coordinator
Tagged: