The Ketogenic Diet- a Review by Precision Nutrition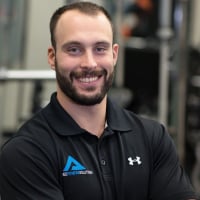 Sawyer Paull-Baird
Administrator, Moderator, Practitioner, AFS Staff
admin
Hello AFS Family-
I hope you all are doing well and having a great start to your week!
I had a client ask me about the ketogenic diet this morning, and I thought I would share the resource that I shared with him with you all, as the keto diet is such a hot topic right now.
The article is pretty long (as PN articles usually are) but worth the read, or at least a skim through. Hopefully this proves helpful!
The extremely short version:
The ketogenic diet has a number of potential medical benefits, but for the average person looking to change their body composition or improve performance, the keto diet is no more effective than other more well-rounded diets (in fact for high intensity athletic performance it is likely worse). The fact that the ketogenic diet is so restrictive in what you can/cannot eat makes it extremely difficult for the average person to sustain this way of eating.
Sawyer Paull-Baird BS CSCS ACSM-EP PN-Lvl1
Agent of Change / Fitness Innovation & Education Coordinator
Tagged: