Final Week No Cave November- Recap & Reflection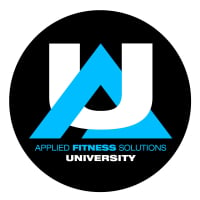 AFS Education
Administrator, Moderator, Practitioner
admin
Hello everyone!
Sorry for the delay on this post. We had some issues with video upload and it delayed us a bit.
Nevertheless here we are with the FINAL No Cave November update.
This week, we are asking you to reflect on your experiences the past 6 weeks. With the New Year coming around many of us will be setting new goals or reaffirming/committing to old ones. Before we jump into that though, we highly encourage everyone to reflect on what you've learned these last 6 weeks, or what you've come to realize.
Check out the video below for more, and please share your experiences and what you've learned in the comments below.
Thank you so much for taking part in this challenge with us. We hope you've gotten something out of it.
UPDATE 1-2-20:
To help aid in your reflection, we've put together some reflection questions that are attached. Feel free to work through these in your head, print them off and write on them, or comment on them below.
Yours in health,
Your AFS Fit Fam
Tagged: