Week 5- Responsibility & Control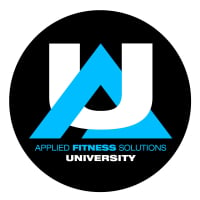 AFS Education
Administrator, Moderator, Practitioner
admin
Happy Monday No Cave Novemberers (that works, right?)!
Welcome to week 5 of the challenge. To this point we have covered a number of quite deep and hopefully impactful topics. That being said, this weeks topic, while simple, has the potential to have the greatest impact of all... Responsibility.
Responsibility, in one of the more simple definitions, can be described as having the ability to act independently and make decisions.. or, the ability to respond.
In this weeks video Devin & Nate explore the idea of responsibility, and searching for the things we have control over in what often seems like a sea of things outside of our control. Check it out below, and if you feel comfortable sharing the areas you identify where you plan to take more control/responsibility over, we'd love to hear them.
Mid-Week video update:
Sincerely,
Your AFS FitFam
Tagged: