Full-Gym Resistance Training Workouts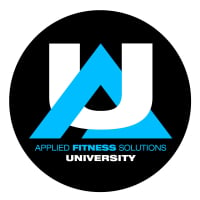 AFS Education
Administrator, Moderator, Practitioner
admin
The attached workouts are designed for those who have access to a full gym. Each workout is downloadable as a PDF, with links to videos for guidance.
All of the workouts below are written as "one day" per week programs, however, they can be repeated, or cycled through if you plan to weight train more than once per week.
These workouts are up on the forum for your convenience. If you just need a quick workout, are going on vacation, or otherwise need something fast, these workouts are a great option. That said, if you want a more individualized workout, you you should still reach out to your Fitness Practitioner and they can write you a more extensive routine.
Non-AFS clients should review our workout disclaimed policy found at: https://4afsfit.com/workout-disclaimer/, by downloading and performing any workout from this site you expressly agree to abide by the terms of this disclaimer and hold harmless of all liability Applied Fitness Solutions, Inc. (and its affiliates) in the unlikely occurrence of an adverse event.
https://us.v-cdn.net/6031713/uploads/113/0ELJN3XN6KCA.pdf
https://us.v-cdn.net/6031713/uploads/896/ISYZXHOAUGZG.pdf
https://us.v-cdn.net/6031713/uploads/761/7LY7R7F2NVT7.pdf
https://us.v-cdn.net/6031713/uploads/235/RCDRXEQABSMP.pdf
https://us.v-cdn.net/6031713/uploads/517/SXAZDO5MRAYZ.pdf
https://us.v-cdn.net/6031713/uploads/472/GWZVKR6EMU9W.pdf