What Should I Eat Before and After Exercising?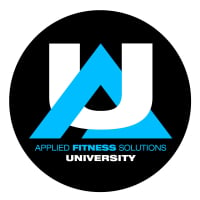 AFS Education
Administrator, Moderator, Practitioner
admin
Overview: This is a topic of much controversy. What should be consumed around the workout? Is anything necessary? Does it really help? The answer, based on a lot of research is: yes, it absolutely does. Having a small amount of sugar pre-exercise and some protein and carbs post-exercise can provide more energy for your workout (based on what you eat before) and provide recovery after (based on what you eat after). This video goes into greater detail about what to have before and after exercise and when to have it. If you're looking for a way to get more out of your workouts through some simple nutritional changes, watch the video to find out more!
Additional Resources: