Week 4- Signature Strengths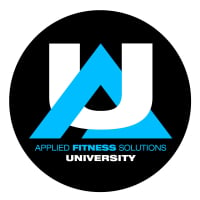 AFS Education
Administrator, Moderator, Practitioner
admin
Happy Monday everyone and welcome to week 4 (of 7) in the No Cave November Challenge.
In this week's video we are exploring the idea of signature strengths. These strengths are the positive characteristics that are most important to your own personal identity. According to the Via Character Institute signature strengths are characterized by three "Es"
Essential: the strength feels essential to who you are as a person.
Effortless: when you enact the strength you feel natural and effortless.
Energizing: using the strength uplifts you and leaves you feeling happy, in balance and ready to take on more.
This week we ask you to reflect on your own signature strengths, identify them, and then use them as tools for success for the rest of this challenge, and beyond.
Here's Devin & Nate for more on this topic:
Mid-week content:
Alright everyone, it's Wednesday and that means it's time for the mid-week accompanying content for the exercise. Instead of having a video this week, we are going to keep it short and sweet with providing a resource that could help you identify your signature strengths. The Via Institute on Character is "a non-profit organization dedicated to bringing the science of character strengths to the world." They do this by creating surveys of character, supporting researchers on the topic, and developing practical tools for individuals and professionals, such as therapists, managers and educators.
Via has developed the following character strength survey based on extensive research that has been used across the globe by individuals and business alike in helping people identify their own personal signature strengths.
Thus, we invite you to take the free survey at the link above, and see what their tool identifies as your signature strengths.
We hope you enjoy and find value in this.
Sincerely,
Your AFS FitFam
@Alyssa Romig @Heidi Morris @Nate Langley @Heather Quinlan @Beth Manoogian @Amy Rivard @Lisa Damphousse @Kim Goodfellow @Aimee Tinkham @Corinne Albrecht @Rosalyn Zielke @Michael Gable @Mike Stack @Jenny Gordon @Nicole Porter @Lisa Baumgarten @Jessica Rice @Gayle Grady @Bailey Paull-Baird @Lauren Baker (RH) @Terry Lobb @Kemper Sosa @Anne Grady @Brook Adams @Zach Ottman @Emma Sheffert @Chris Early @Chris Eskin @Danny Gossman @Rose Stachowski @Darcy Blakemore @Angela Johnson
Tagged: