Week 2- Thanksgiving Week Thread!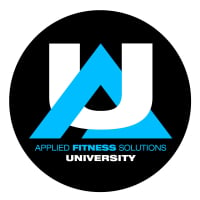 AFS Education
Administrator, Moderator, Practitioner
admin
Hello AFS Fitfam and welcome to Week 2 of the No Cave November Challenge!
This week is an extra special one as it is Thanksgiving week. While this will surely be one of the more fulfilling times of the year, it can also be filled with a lot of added stress and challenges, especially around our health goals.
In last weeks mid-week video, we asked everyone to think of three things that you are doing on regular basis that are holding you back from your health and fitness goals. In the video today Devin and Nate expand on that further. Watch below to learn more!
We would also love to hear from you all on how you did with your goals last week, so please post your updates below, as well as sharing your barriers, and reflections on this weeks video.
Suggested actions:
1) If you haven't thought of your 3 self-limiting actions yet, watch the video here, and write them down.
2) Watch this weeks video below, and come up with the solutions to your self-limiting actions. Share them in the comments below!
3) Keep your eyes open for the mid-week content coming in the next few days.
4) Have a wonderful holiday =)
UPDATE 11-27-19:
For our additional resource this week we've got something pretty cool in store for you. Below you will find not a Holiday Survival Guide, like you hear about all over the internet, but instead a Holiday SurvTHRIVEal Guide. This is because we don't believe the holidays are something that should be "survived", but something that should be enjoyed and not feared. In the book below you will find tips for enjoying your holiday to the fullest from members of our team on nutrition, mindset, exercise and more. Kudos to @Corinne Albrecht @Bella Diaz @Eileen McNally @Chris Eskin @Danny Gossman for their hard work on this.
Download the guide below:
Sincerely,
Your AFS FitFam
@Alyssa Romig @Heidi Morris @Nate Langley @Heather Quinlan @Beth Manoogian @Amy Rivard @Lisa Damphousse @Kim Goodfellow @Aimee Tinkham @Corinne Albrecht @Rosalyn Zielke @Michael Gable @Mike Stack @Jenny Gordon @Nicole Porter @Lisa Baumgarten @Jessica Rice @Gayle Grady @Bailey Paull-Baird @Lauren Baker (RH) @Terry Lobb @Kemper Sosa @Anne Grady @Brook Adams @Zach Ottman @Emma Sheffert @Chris Early @Chris Eskin @Danny Gossman @Rose Stachowski @Darcy Blakemore @Angela Johnson