Wellness in the midst of caregiving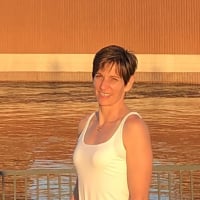 Terry Priestley
Member
Rank ✭4✭
Caregiver: A person provides direct care to another person (child, elderly or ill)
Caretaker:  1. One that gives physical or emotional support.  2. One that takes care of the house or land of an         owner who may be absent.  3. One temporarily fulfilling the function of office.   (Merriam-Webster Dictionary)
These titles are often used interchangeably and are often blurred.  Since, it is often hard to differentiate one from the other for they are being carried out simultaneously.  Many of us have or will have these titles at some point of our lives.  
I am not an expert on the topic by no means.   But, what I am is an oncology nurse for many years and a caregiver/taker to my elderly mother and deceased sister.  It is not an easy task or even a welcomed one at times.  What it is...is a hidden blessing.  The ability to apart of a persons life in their most vulnerable state.   What is also is a challenge.  To cope with your plans being changed as you are heading out the door to your workout because your mother isn't feeling well and you know it isn't a good idea to leave her alone.  You becoming vulnerable to not taking care of yourself when you need it most.  We've all heard "you need to 
TAKE CARE
of yourself or you won't be able to care for whomever it is you are caring for".   I know this, you know this but do we listen?  
TAKE CARE = CARETAKER  
One that gives physical or emotional support.  
Why is that so difficult for us to do for ourselves?   It was extremely difficult for me to do while caring for my mom and trying to be there for my sister.  I was spent.  Heck, there were days I felt I didn't have the energy to care for them let alone myself.  There were times I felt I was being tag teamed.  I got so overwhelmed with trying to be there for both mom and my sister. I could no longer maintain my workout schedule (caring for myself) because I was unable to go to class at the very last minute.  After, I had gotten up early to eat so I wouldn't get sick during FSx .
  And feeling the disappointment when I was really looking forward to class.  Eating habits there weren't any, me time became sleeping and showering.  You get the picture.  
I knew I could not do this on my own.  I had to reach out.  I prayed and asked God for guidance and help.  I called on my siblings who were able to share some of the caretaking of my sister and I sent a mercy text to my trainer Trent who knew of my situation.  Asking for help and guidance since I had missed so many classes.  He spoke with Jared and I was given all the classes I had missed in a bank and was allowed to come to class whenever I was able.  I also received cards and messages from Trent and other AFS staff checking in sending their support.  It truly made a world of difference.
If or when you find yourself in a similar position be a caretaker for yourself first.  Reach out, ask for help, pray, seek others.  You will be amazed at where and whom the help, support and love come from.  This forum is any awesome place to come for support.  Hats off to AFS!  
Sadly, my sister passed away a few weeks ago.  It is hard, but at the same time I feel such a sense peace.  Peace because I know she is in heaven with God.  Peace because I know my family both biological and acquired are there for me in "whatever capacity you need".  (Jared Freeman)  It is and was an honor to care for two very special people.
Feeling Grateful....Terry