Music! Playlists from your AFS Trainers & Friends =)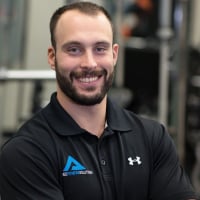 Sawyer Paull-Baird
Administrator, Moderator, Practitioner, AFS Staff
admin
Hello AFS Family!
One of the things that makes AFS special are the personal connections we form with one another. Whether that be between client and staff member, or client and client.. AFS feels like a family.
Music is something that brings people together. It is something that for many of us, is a deep expression of who we are as individuals.
Thus, I thought it would be fun to create a post where you can explore the musical tastes of your AFS trainers, fellow clients, and friends, all in an effort to build on that sense of community, and get to know one another a little bit better (while also listening to some good music =))
Below you will find a number of playlists curated by various AFS team members. These playlists are different from the ones you experience in class in that they are not intended to appeal to a wide variety of people, but are instead specific to the tastes of the individual who made the playlist. We do not promise the lyrics or content here is 100% Rated-PG, so just keep that in mind.
If you would like to share your own playlists, feel free to do so in the comments below, and I will add them to the this post below. To do this, click on the ellipsis next to your playlist, and click "copy link" as seen at the very bottom of this post.
If you don't see the team-member who's playlist you'd want to see, tag them in the comments below =).
Enjoy!
@Camie Cooper (Fitness Instructor Ann Arbor):
@Chris Early (FP & Assistant GM Ann Arbor):
@Cody Mikuska (FP Plymouth):
@Eileen McNally (FP RH):
@Kemper Sosa (GM Ann Arbor):
@Sawyer Paull-Baird (Fitness Innovation/Education Coord.):
@Ransom, Aly (Front Desk Ann Arbor):
@Trent Taylor (FP RH):
@Tricia Nault (Front Desk Plymouth):
How to share your playlist:
Sawyer Paull-Baird BS CSCS ACSM-EP PN-Lvl1
Agent of Change / Fitness Innovation & Education Coordinator