Week 6- Reframing & Examining the Stories We Tell Ourselves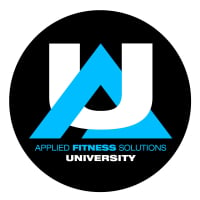 AFS Education
Administrator, Moderator, Practitioner
admin
Happy Monday & Happy Holiday AFS Fit Family-
We've made it to the second to last week in the No Cave November Challenge.. time has really flown by. I know this will be a busy week for many of us with the holiday, but we sincerely hope you will take a little bit of time to explore this weeks video and content.
This week we are talking about REFRAMING.
We all tell ourselves countless stories everyday. These stories are based on our perception of our environment, our actions, and the things that happen to us or around us. Sometimes these stories are helpful... sometimes they are harmless... sometimes however, the stories we tell ourselves in our heads, and the beliefs we build up around them, can be incredibly damaging, painful, and limiting to our success and potential as a human being. When it comes to these types of stories, the skill of reframing becomes incredibly important.
Check out Devin & Nate's thoughts on reframing in the video below, and we HIGHLY encourage you all to share your reframing stories in the comments below this week.
Have a very Happy Holiday.
Sincerely,
Your AFS Fit Family